Our mission & core values as a firm and as a team
AT NCA, INC WE BELIEVE IN PROVIDING OPPORTUNITY FOR OUR TEAM.  WE DO THIS BY WOW-ING OUR CLIENTS AND PROVIDING QUALITY SERVICE TO OUR CUSTOMERS.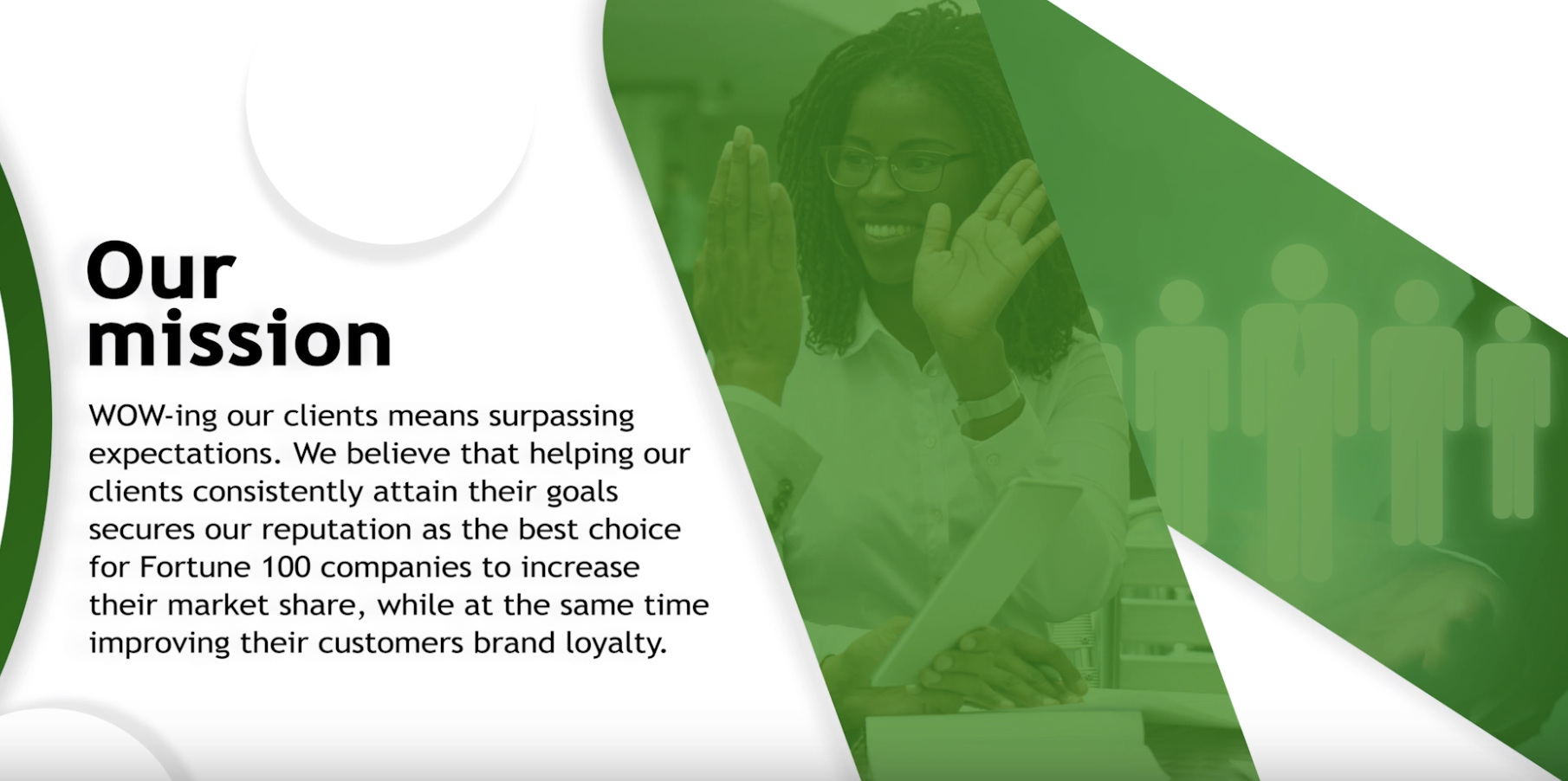 WHY WE DO IT
To provide opportunity to our team
We work hard to develop an industry leading team.  Our mission is to empower our people to attain their goals and dreams.
HOW WE DO IT
We WOW our clients
Wow-ing our clients means surpassing expectations.  We believe that helping our clients consistently attain their goals secures our reputation as the best choice for Fortune 100 companies to increase their market share, while at the same time improving their customers brand loyalty.
WHAT WE DO
We provide quality service to our customers
Customers are the bread and butter of any business, and no one forges better relationships with customers than us.  This is why we take the time to meet with customers one by one in a consultative approach.  By putting customer satisfaction first, we secure the future for our clients.  We do this one satisfied customer at a time.
Work Ethic
Working in teams and individually allows us to not micro-manage. Our team excels in either environment and has excellent ability to focus on the task at hand.
Reliability
You can count on our team to dress up and show up!
Integrity
Doing the right thing, even when no one is looking.
Top Notch Service
We offer the best service because we pride ourselves on bringing sticky customers to our client that last.
Growth
We've said it once and we will say it again. If our team is growing, our customer base is growing. It's a top priority at NCA, Inc.
Dedicated Support
Our client offers support for our team and their customers.
Communication
Relaying reports, numbers, targets and goals are important. We communicate daily with the team and it plays an integral part in the growth process.